Last (extended) weekend, we spend 72 hours on Lolland, Denmark, to explore this region on the other side of the Baltic Sea. The Baltic Sea, or 'Østersøen' in Danish, connects the southern parts of Denmark and northern regions of Germany.
We were lucky enough to partner up with fejo.dk, a holiday home provider search engine for houses in Denmark, to secure a cozy holiday home for us and family for these days. We talk more about fejo.dk further down.
LOLLAND
Lolland and Falster are the most southern islands of Denmark! Here you'll find rich nature and lots of active holiday experiences combined with small beautiful towns like Maribo, Nykøbing or Nakskov.
It only takes about two hours by car and a quick 45 minutes ferry tour to get to Lolland from Hamburg. We booked the ferry in advance, so we were safe to get the ferry we wanted, and it's also cheaper. Though during this time of the year (end of January) the ferry was quite empty. 😉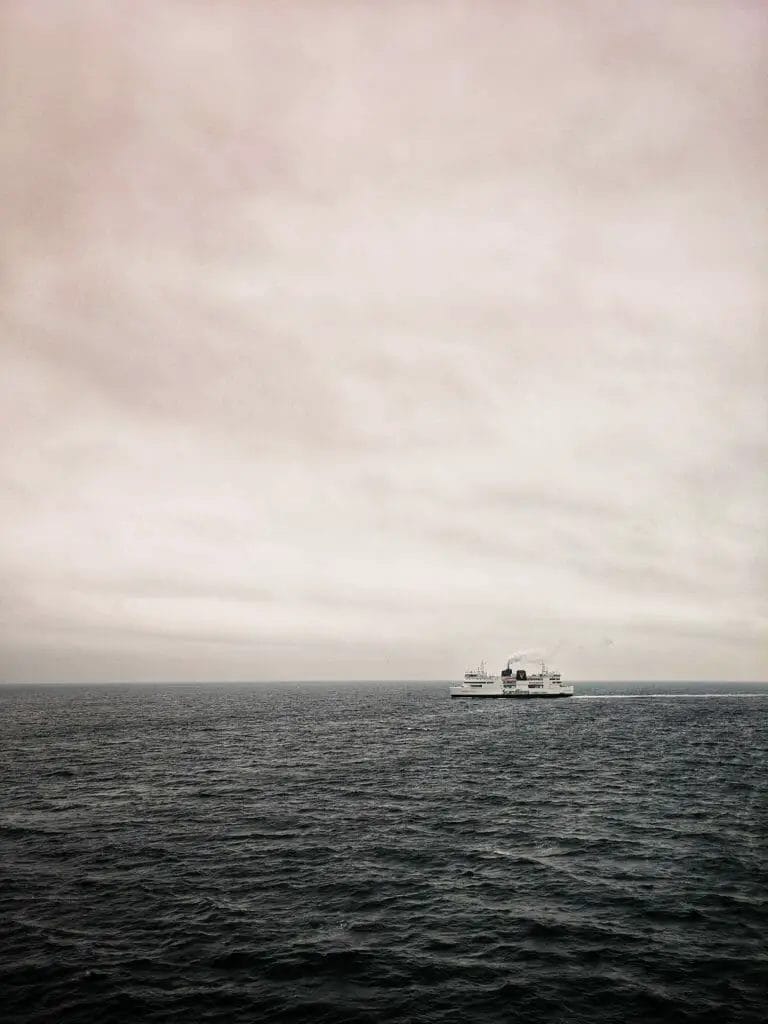 COZY HOLIDAY HOME
After quickly picking up the keys for our house we made our way to the holiday home area (Hyldtofte Østersøbad), which was right by the water. We found our house easily, it was surrounded by a lot of trees, which gives you a sense of privacy. Which is cool.
What's the first thing you do when you enter the house? Right, a quick house tour to get an impression. We were positively surprised. The house already looked good on the photos we saw when we booked it, but it was even nicer and cozier when we saw it in real.
We quickly decided upon who gets which room and everyone made themselves comfortable.
As it was already late afternoon when we arrived it was too late to go exploring the beach or the towns around, but it was the right time for some coffee and self-made apple crumble. Yeah! Followed by lots of talks, laughter and hours of playing board games. One of the rules during this trip was, that each adult had to prepare one dinner. Oliver started and "cooked" us a nice Lasagne. A quick and easy dinner is always best on the first evening, so you have enough time to settle in.
Later in the evening, we went to the sauna we had in the house and tried the outdoor whirlpool. It's so cool to sit in the bubbling hot water when the air outside is freezing cold.
The next morning we had a relaxed breakfast with self-made quark buns, coffee and danish marmalade. We love it when we have a fully equipped kitchen available during our trips.
Btw: if you want to know which house we had, during our trip. You'll find that at fejo.dk with the house ID RS91.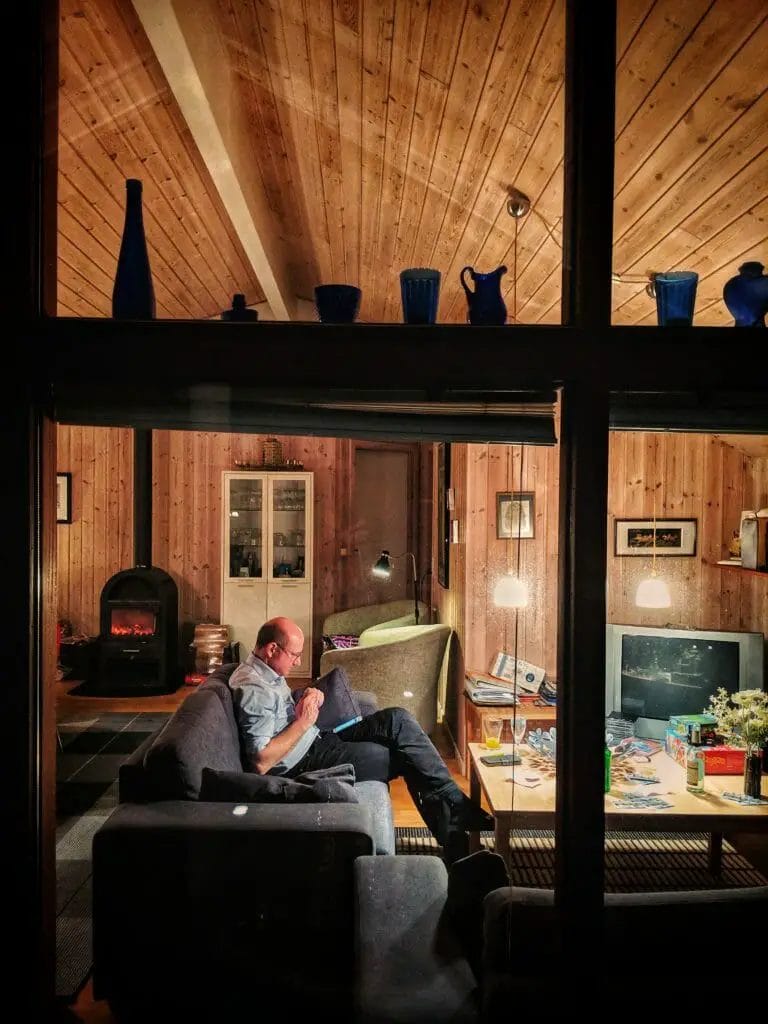 AT THE BEACH
After breakfast, it was time to take a walk at the beach. It was really, really cold and windy and it snowed during the night. So we limited our walk a bit and then went on to explore the town of Maribo.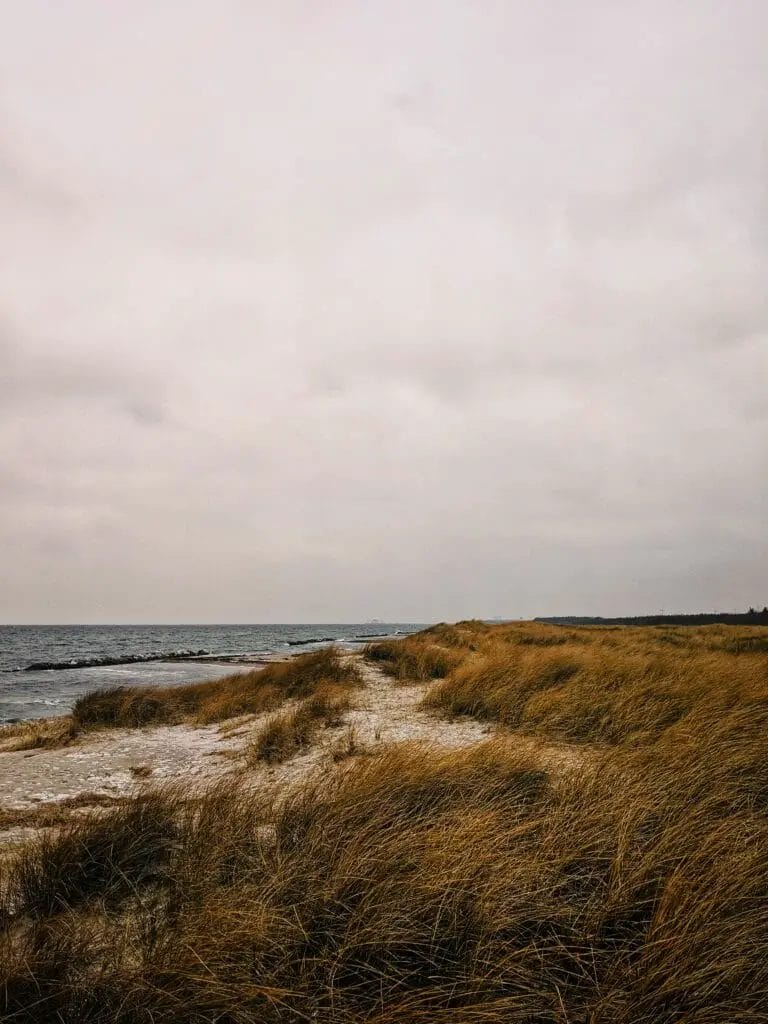 MARIBO
Maribo – the lively, cozy town on the island of Lolland. Denmark starts here! Maribo only has about 6.000 inhabitants, and life is rather calm here, but this is what creates the special charm of this small town on the island of Lolland.
Judith & Oliver have been to Maribo last summer, but the rest of the family didn't. It was very interesting to see the differences in our visit in the summer. The lake (it's named Søndersø) we stopped by first was completely frozen now, while there were a lot of boats and activities at the lake when we were there in summer. It had a completely different vibe this time. Everything was more silent and you barely met people walking around the lake.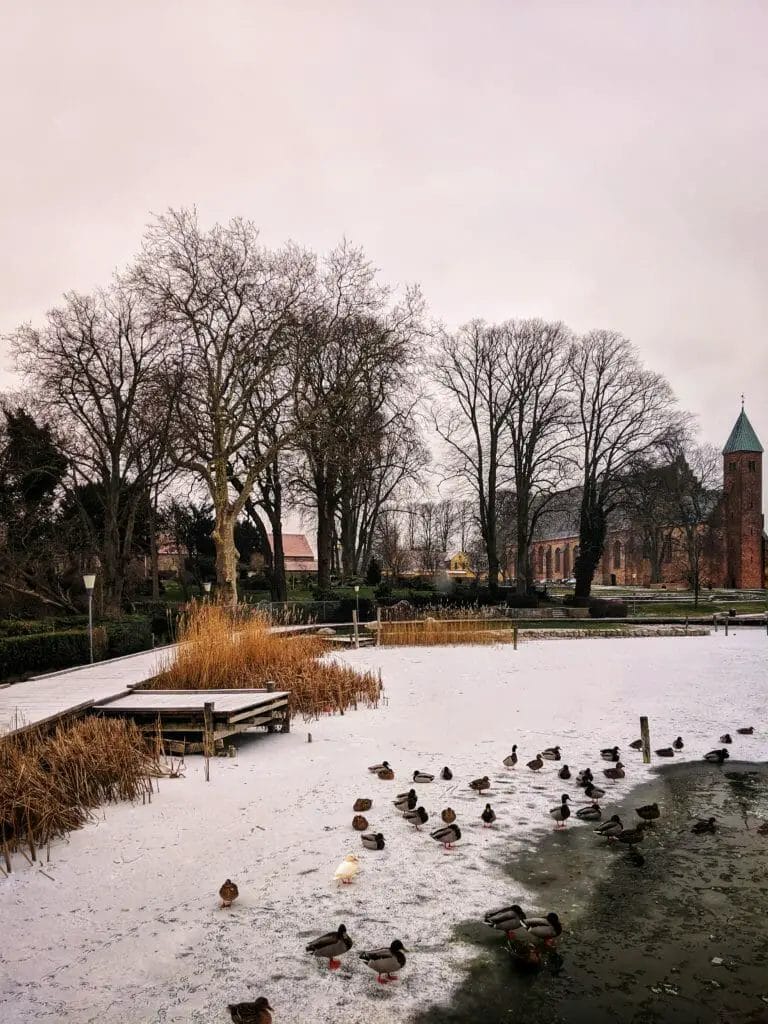 We strolled around to the cathedral (which is about 500 years old) and the little alleys with its charming yellow houses. Oliver always liked the colored houses and the bright yellow/orange that always seemed to glow a bit in the sunlight. Seeing it again now as these houses created a nice contrast to the snow-covered streets and the grey sky was totally different but beautiful.
We continued our way to the main place in Maribo with its town hall. The town hall kind of matched the sky color. And its green tower was a welcomed contrast to the grey around it.
Now it was time to find a bakery, get some Kanelstang and head back to our comfortable and cozy house and enjoy some coffee and that Kanelstang. And maybe unfreeze 😉
AS ALWAYS IN OUR BLOG POSTS, YOU'LL FIND A MAP WITH ALL PHOTO SPOTS OF THE PICTURES WE TOOK AT THE END OF THIS ARTICLE.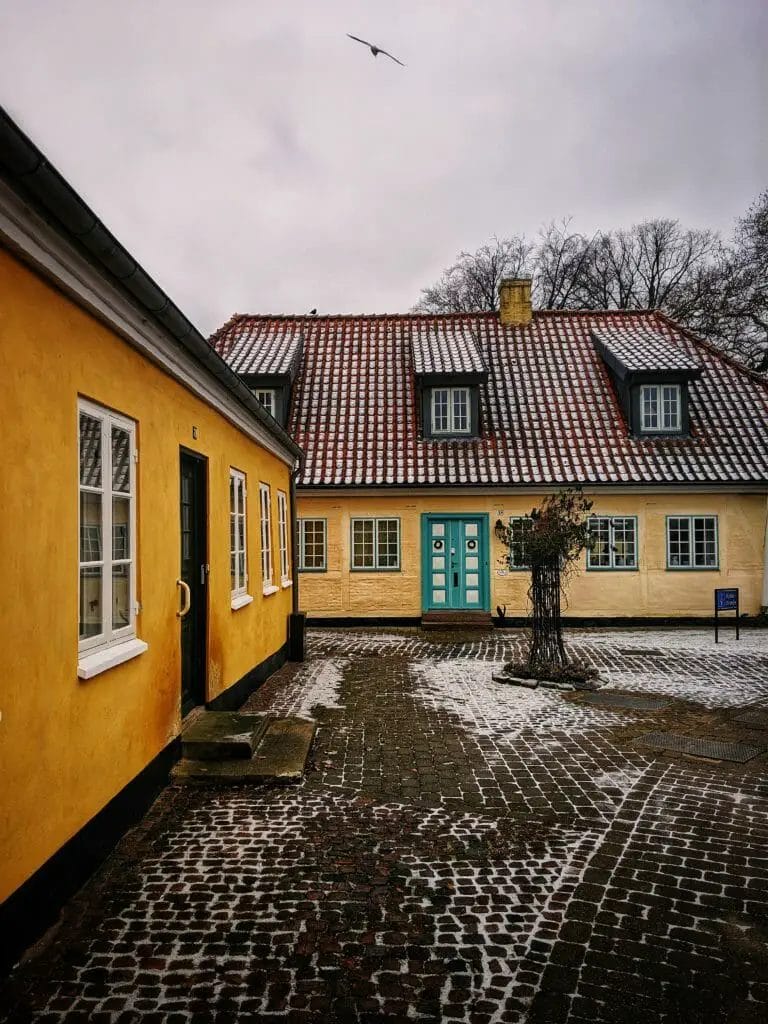 RØDBYHAVN
On the way to our holiday home we made a quick stop in Rødbyhavn, walked around the main street and the tiny harbor (except for the part where the ferry lands), took some pictures and checked the "beach" out. Honestly, there isn't much to explore or visit here.
COZY HOME AGAIN
Back in our cozy house, it was time for coffee and board games again. One of the things we really like when being away with the family in a holiday home is having time to play some games with everyone. This time we extensively played the following family games: Azul, El Dorado, and Piraten Kapern. All very addictive games. As we had 4 sleeping rooms, there was also enough room for everyone who didn't want to play but to relax in their room or in front of the oven.
The second night we had a huge fondue as dinner while we were watching handball, hoping for Germany to advance to the finals of the world championship. Unfortunately, they didn't.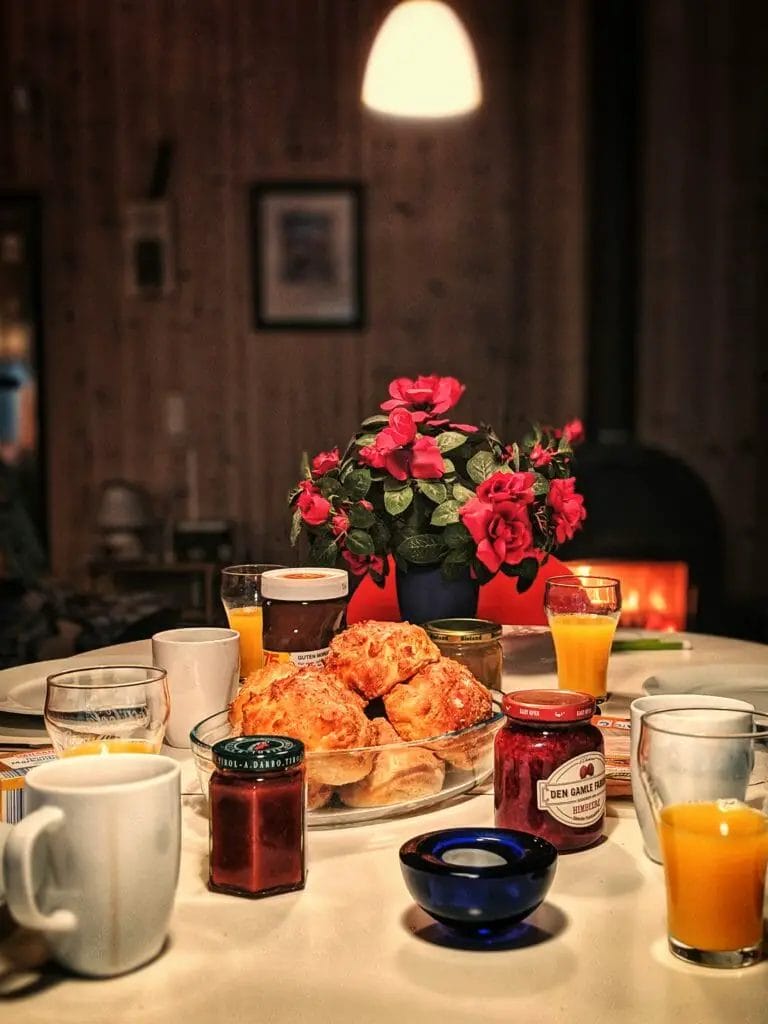 NYKØBING
On Saturday we had another town to explore on our list. Despite the really ugly dark and rainy weather, we made our way to Nykøbing Falster. A small town (around 25k inhabitants) between the islands of Lolland and Falster. While a couple of us stayed in a café to enjoy local specialties, the rest wandered around the small alleys and streets, looking for some nice photo spots.
Luckily for us, there were only a few people in the streets as the weather was really nasty and didn't invite you to leave your warm and nice home and stroll around the streets hoping to find a good shot. So, no waiting for people to get out of your photo or staying in line to get a shot. You always have to look on the bright side of things, right?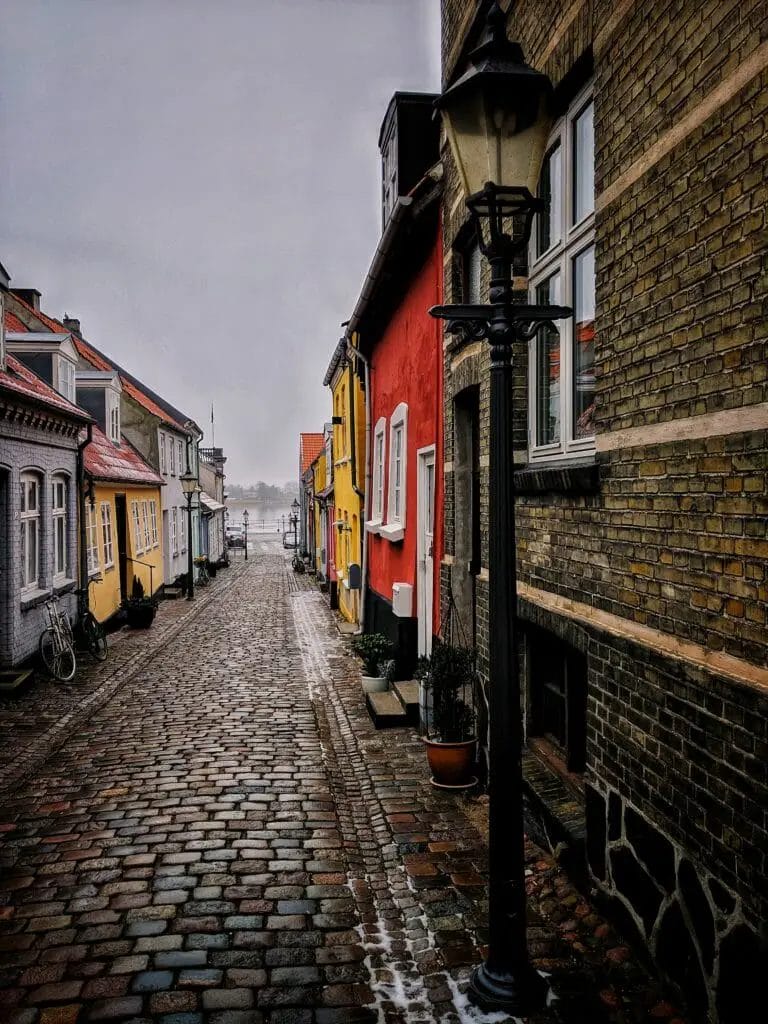 Hint: Most stores in these smaller towns close at 14.00 on a Saturday. So make sure to not sleep too long or enjoy breakfast in your holiday home too long, if you want to do a bit of a stroll through the shops. Most bigger grocery stores have open every day (including Sunday) though.
We ended our tour at the monastery church of Nykøbing, peeked inside and then went straight home to enjoy the comfort of our house for the rest of the afternoon and evening. Sauna and Whirlpool were on the plan, as well as another delicious dinner and more board games.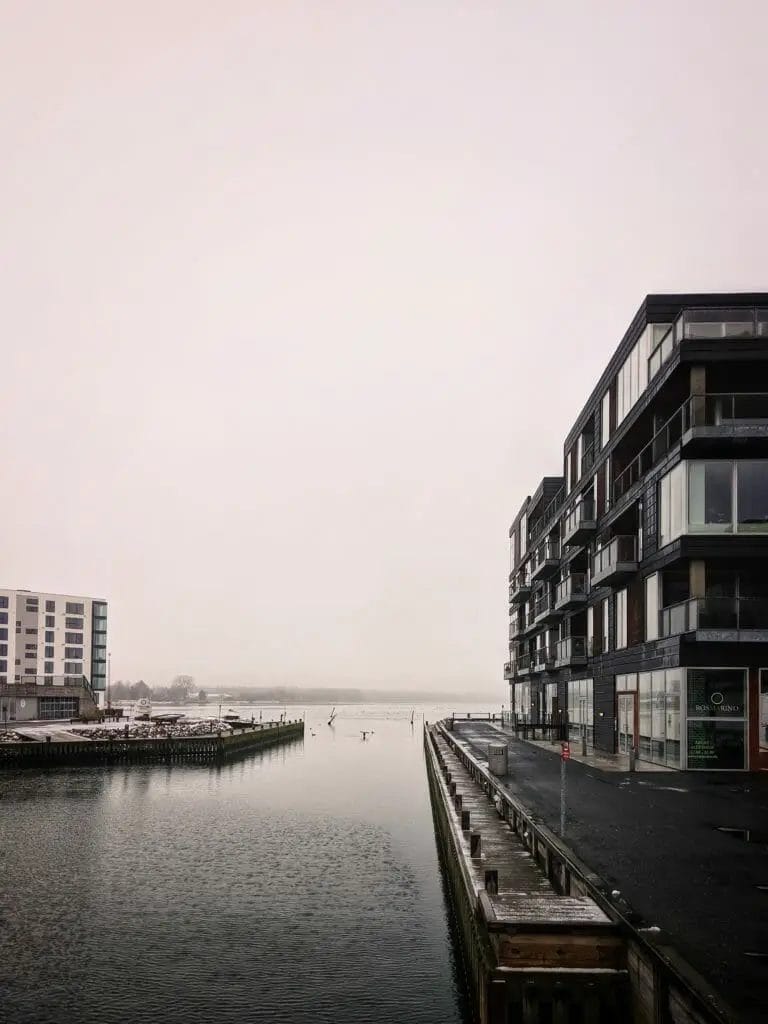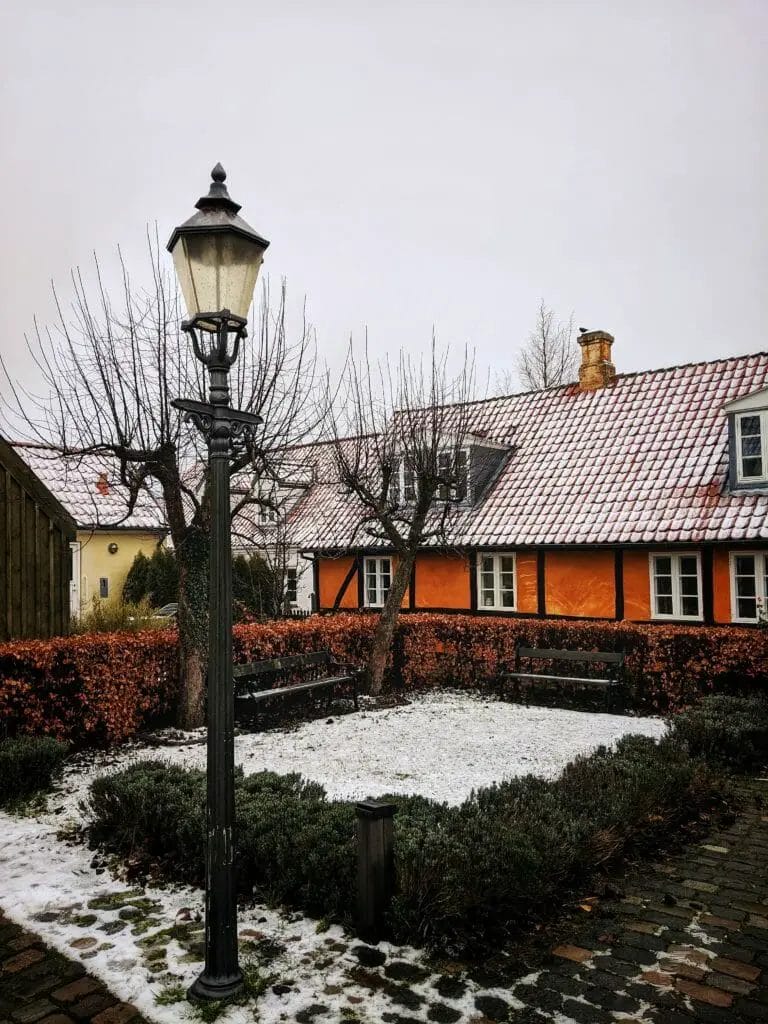 GOING HOME
On Sunday it was then time to leave our comfortable and nice house from fejo.dk and head back home to Hamburg. As you normally have to leave these holiday homes in Denmark at around 10 am or 11 am we decided to book cleaning service in advance, so we didn't have to get up at 6 am and clean the whole house or lose any valuable time we can spend with the family instead. It was a really good decision, as we could get up at a normal time, have a relaxed breakfast, pack the car and simply leave the house (in a normal state. You still have to clean the dishes and bring out the trash.)
We returned the key, hopped on the ferry and went back home to Hamburg with lots of good memories and thankful that we found a great house with fejo.dk which helped to make this trip memorable…
FREE PHOTO SPOTS MAP LOLLAND
Can't wait to go to Lolland, especially Maribo and Nykøbing yourself and explore on your own? Make your life easy and get our free photo spots map which shows all the exact locations of the images we used in this post on an interactive map you can use in Google Maps. Perfect right?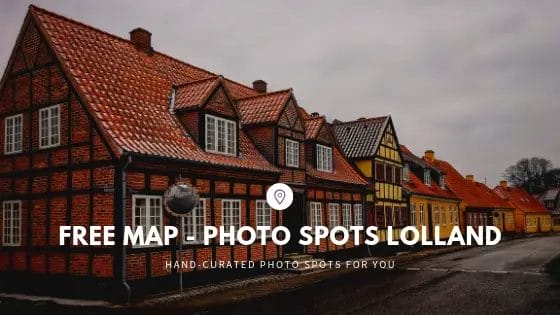 JUST LEAVE YOUR E-MAIL BELOW AND WE SEND YOU THE LOLLAND PHOTO SPOTS MAP FOR FREE IMMEDIATELY.
FEJO.DK
For those of you who may now ask who fejo.dk is and why we booked the house via them, we have some more information.
At fejo.dk you can find almost all cottages in Denmark, no matter if the North Sea or Baltic Sea! Everything presented clearly and uniformly. And best of all: The service, including personal consultation, is free. We are definitely excited.
The great thing about fejo.dk: The search finds results in almost all holiday home providers in Denmark. So no more annoying calls and comparisons of individual providers. The search allowed us to set all the criteria we needed. Starting from the region, over price, size, rating, equipment to pets or whirlpool (remember that outdoor whirlpool we mentioned…). We could even decide whether we only want to search for specific providers or get special offers displayed. Very practical.
The result-lists shows the available houses, which are presented as a list and a map. The detail page of a house shows all necessary information, starting from the price, additional costs, occupancy plan, review up to the floor plan.
If like us, you still have a few questions, the hotline or the chat will help you reliably and quickly. If the hotline or the chat is not available, a short e-mail will help.
The booking is also very easy. Booking is possible via web, chat, telephone or email. During the booking process, all costs including security deposit and utilities are displayed clearly. So there are no bad surprises.
We hope you enjoyed our little diary about our trip to Lolland.
Disclaimer: Although we were invited by fejo.dk to explore Lolland and experience the hygge holiday home, all opinions, text, and photos are our own.